Parents should always have a role in their children's education – make your voice heard!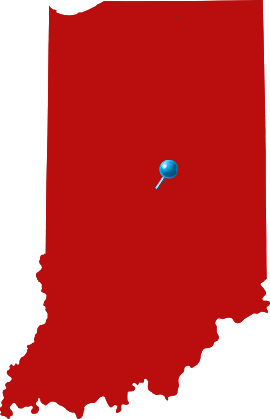 Carmel Clay Schools will hold a School Board election for 3 seats (District 1, District 2, and District 3) on November 8, 2022. Voters can select one candidate from each of the three districts, meaning voters will cast their ballot for 3 total school board candidates – one from District 1, one from District 2, and one from District 3.
Click each candidate's name to learn more about their priorities and positions.
Adam Sharp is a father of 3 and recently retired ED physician.
Jennifer Nelson-Williams is a registered Democrat.
Nelson-Williams says inclusivity and equity are among her priorities.
Nelson-Williams has donated to Planned Parenthood and the ACLU in Facebook fundraisers.
Nelson-Williams fundraises through ActBlue, a tool "for Democratic candidates up and down the ballot."
Nelson-Williams says she will work to "bridge the gaps in education caused by the pandemic."
Visit Jennifer Nelson-Williams' website and Facebook to learn more.
Jennifer Nelson-Williams is a mother of 2, incumbent School Board member, and Carmel business owner.
Lori Long is a mother and educator.
Greg Brown is a registered Republican.
Brown lists parents' rights and transparency as his top priorities.
Brown believes academic standards should not be lowered, noting, "students must be equipped with a wide skill set, including core proficiencies, technical and vocational skills, as well as 'soft skills' to compete in the global economy."
Brown says values indoctrination and age-inappropriate material must be kept out of schools and students "need to learn to search for facts, study evidence, objectively analyze, and ultimately be free to form their own opinions."
Greg Brown is a father, grandfather, and IT management professional. He is also active in his church and has served in several community volunteer positions.
Jake Nichols is a registered Republican.
Nichols says he "fully supports" Carmel Clay Schools' Diversity, Equity, and Inclusion (DEI) initiatives.
Nichols says he is "running as a slate" with fellow School Board candidates Kouka (District 1) and Nelson-Williams (District 2), both registered Democrats.
Relating to his vision, Nichols says he will bring "listening, learning, and encouragement" to the School Board.
Jake Nichols is a father and the Director of Corporate Operations at Palmer Trucks.
Paid for by Free to Learn Action. This website is a project of Free to Learn Action. It is not affiliated with, associated with, or sponsored by Carmel Clay Schools. The official government website for the school board can be found here. | © Free to Learn Action 2022. All rights reserved.